Intelligent Solutions Controls Engineering Manager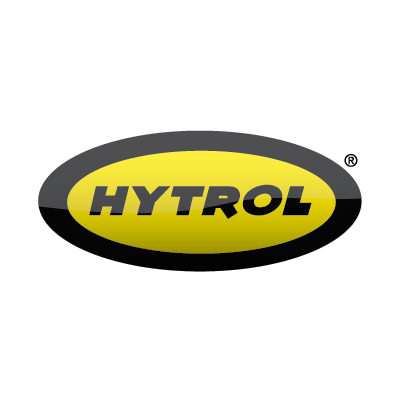 Hytrol
Software Engineering, Other Engineering
Jonesboro, AR, USA
Posted on Friday, May 12, 2023
Welcome to Hytrol CareersThe Manager of the Intelligent Solutions Group is responsible for leading, directing and managing all aspects of business functions related to leading complex sales and managing operations of controls related activities at Hytrol. The Manager will promote a collaborative, team-oriented environment that is highly productive. As a high priority, it is critical to work closely with the various departments such as business development, applications, quoting, purchasing, EOT, configuration, production, marketing and quality to continually improve designs and processes that excel our company's reputation in the material handling industry. He/she will work closely with every department within Hytrol to ensure our control solutions are of high quality, schedules are met, and that we ultimately delight our customers. The Manager will also manage the various controls and electrical engineering functions to ensure both new and current products are meeting the needs of customers in the most profitable way for Hytrol.The Managers a primary representative of the Hytrol Conveyor Company and conducts themselves with great respect for its business partners by exuding high character and integrity in all their work.
Essential Duties And Responsibilities
Responsible for the Controls Engineering team.
Manages all electrical and controls related products specified, produced and sold by Hytrol. This includes the quoting of Hytrol controls hardware installation at job sites.
Manages all internal and external intelligent solutions controls projects budgets.
Recommends methods, materials, and layouts that improve the products design for manufacturing.
Manages product bill of materials, selection of components and associated supplier cost and delivery.
Reviews integration partner requests to evaluate equipment or solution requirements to maximize system performance with Hytrol intelligent solutions.
Lead the scheduling and execution of design reviews with the integration partners and Hytrol team members.
Standardize, document, and publish product design criteria and necessary formulas, calculations, etc. for use by the controls engineering team.
Manage communications with the integration partner, end user customer, and Hytrol teams, as needed. This includes documenting communications.
Works with Custom Engineering Team, Production, Scheduling, and Project Engineering Teams to develop shipment schedules.
Conduct staff and team meetings to ensure design criteria, schedule and deliverables are met.
Coordinate shipping and scheduling with the Hytrol Transportation Department.
Document and publish site visit or visitor reports, as needed.
Develop & execute a controls solution business risk where needed.
Ability to multi-task and handle multiple activities simultaneously.
Specific projects are completed on time, within budget and the customer is pleased with the technical solution provided.
Excellent problem-solving skills
Superior leadership skills with results-oriented mindset.
Strong communication skills
Communicates effectively and able to drive change within each functional department that is mutually beneficial.
Communicates product improvement ideas to enhance design for manufacture & assembly, and installation.
Work with the marketing and training department to develop, promote and teach controls related new processes, product designs, engineering standards, and engineering tools.
Interpret written specs, research and design of special products.
Continuously reduce internal costs to improve profitability.
Some travel domestically and occasionally internationally may be required.
Requirements
Bachelor's degree in electrical engineering or Mechatronics is required. Advanced Engineering master's degree is preferred .
Minimum 6 years of relevant engineering management experience is required.
Must have established credentials as the engineering supervisor and/or technical project leader with significant supervisory experience.
PLC controls programming knowledge.
Electrical Circuit and electrical relay trouble shooting familiarity.
Must be proficient in engineering management techniques, engineering cost estimation , and technical project scheduling.
Must have polished personal interactions skills along with excellent verbal and written presentation skills.
Nice to have: Knowledge of AutoDesk Products, such as; AutoCad and Inventor.
Nice to have: Knowledge of conveying equipment, material handling systems, industrial automation, is a plus.
Thank you for visiting our careers page.