Electrical Engineer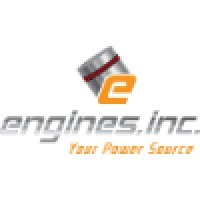 engines
Other Engineering · Full-time
Jonesboro, AR, USA
Posted on Friday, November 10, 2023
Engines, inc. is an industry leader in the design and manufacture of diesel and spark-ignited powered located in Jonesboro, AR with territories encompassing AR, TX, LA, MS, NM, and TN. We are currently seeking a highly motivated and detail-oriented individual to join our team as an Electrical Engineer. Must have good electrical and mechanical diagnostic skills.
· Read, understand and generate electrical and panel drawings and schematics.
· Mount, wire, and label electrical components as detailed in electrical drawings.
· Manage multiple projects with regard to design, material sourcing, budget constraints, and schedule
· Ability to communicate & comprehend customer specifications and design to meet their requirements
· Interface with customers, end users, multiple disciplines for improved product development
· Solid basic knowledge of electric circuits
· Solid basic knowledge of generator and motor design
· Proficiency with Microsoft Office products: Excel, Word, Power Point, and Outlook.
· Proficiency with CAD software (AutoCAD/Electrical, Inventor, REVIT, BIM 360, etc.).
· Decent background or interest in the industrial automotive industry
· Good problem solving skills – analyzing situations, understanding theories and practical application
· Good personal skills, can work well with others, presents oneself in a dignified and polite manner in person, in email and on the phone
· Knowledge of diesel engines is a plus
Job Type: Full-time
Salary: Depends on experience
Benefits:
· 401(k)
· 401(k) matching
· Dental insurance
· Flexible schedule
· Flexible spending account
· Health insurance
· Life insurance
· Paid time off
· Vision insurance
Education:
· BS in Electrical Engineering Degree or Technical Degree (Required)
Must be able to pass drug screening. Engines, inc. is an equal Opportunity Employer.
Send resumes to sonya@enginespower.com or fill out an application at 5400 C W Post Road, Jonesboro, AR.
engines is an equal opportunity employer.